About Me
Howdy folks, I'm a Web Designer. By that I mean I think, sketch, wireframe, use Photoshop, and write HTML, CSS and Javascript to help create web applications that make folks' time on the web easier and more enjoyable. Brooklyn is where I call home. I am currently enjoying unemployment.
I was a part of the team at Arc90 for over five years. I was the Product & Design Lead of Readability.
I'm grateful every day to be able to say that I love what I do. Working as a Designer and Developer means every day is an opportunity to learn something new. Not only is that an option, it's encouraged by the people I work with and the web community as a whole.
Outside of web design, I'm proud to say that I'm a Skateboarder. I've been riding a skateboard for over 16 years. It's the hardest, most frustrating and most rewarding thing I've ever done. From the first moment I picked up a board it has given me new eyes and ears to see and hear the world. My life would be profoundly different without it.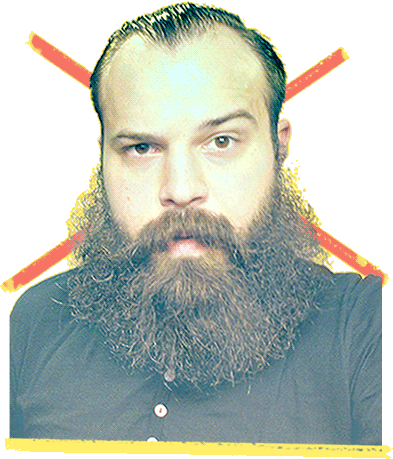 Things I'm Really Stoked About:
Beautiful design
HTML, CSS, JS
The Web
Skateboarding
Records
Brooklyn
About This Site
Like millions of others on the web, this is my little corner of the internet where I share what I'm doing with my work and my life. Designing for yourself is always battle. The current incarnation of this site has taken much longer and gone through a higher number and more drastic revisions than any previous version. I designed and built two other designs close to completion before finally feeling like the aesthetic was an accurate representation of me and my current tastes and style.
No CMS was harmed during the making of this site. I decided early on that it just wasn't necessary. Instead, all of the pages of this site are good ole' HTML, CSS and a bit of Javascript. For a web server I decided to try something new and give NGINX a go. I really enjoy working with it. I find configuration to be much more straight-forward than Apache, and it just feels lighter and faster.
The fonts are coming from the fantastic Typekit. The headings are set in Inconsolata and this sweet serif is none other than Chaparral Pro.
Previous versions: